Registration of schools and courses
Register your schools with the new Teaching module. Register courses, lessons, and further revolutionize the management of your church.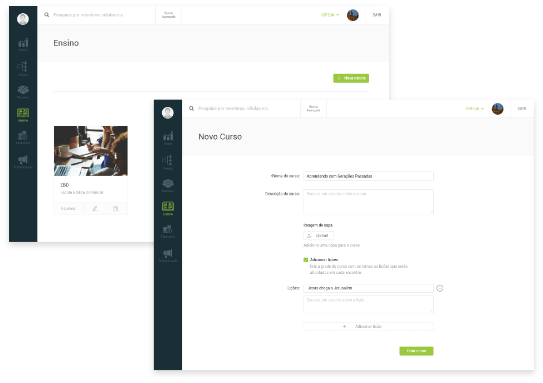 Registration of classes and students
Create classes by registering teachers, helpers and students. Add classrooms, schedule your classes by stating start dates and times, and facilities for setting up the best schedule, such as postponing and delaying lessons / lessons.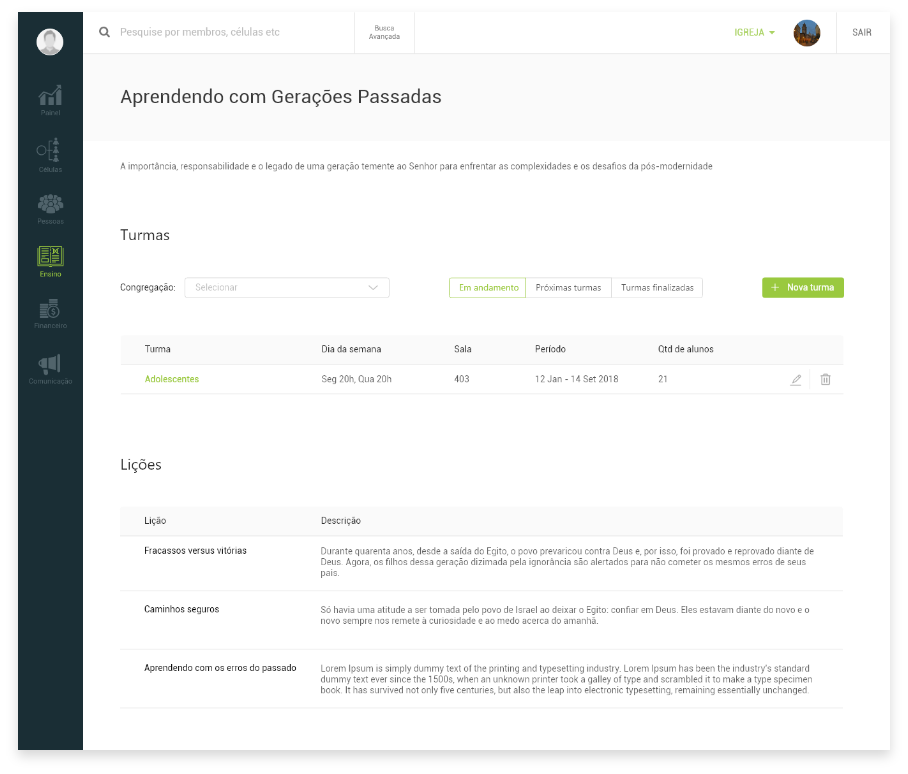 Class Reports
Access lesson reports via the app, view unsent reports, and keep attendance reports up-to-date by informing who was in class, justifying absences, and recording observations.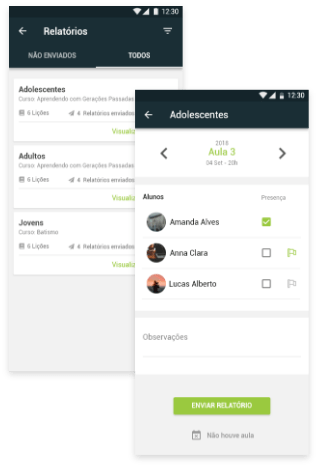 Student and class indicators
Want to know how much a student or class is doing? In the indicators you can monitor the history and average of attendance, the number of classes already taken, view observations from a class report, justification notes and general information of students and classes.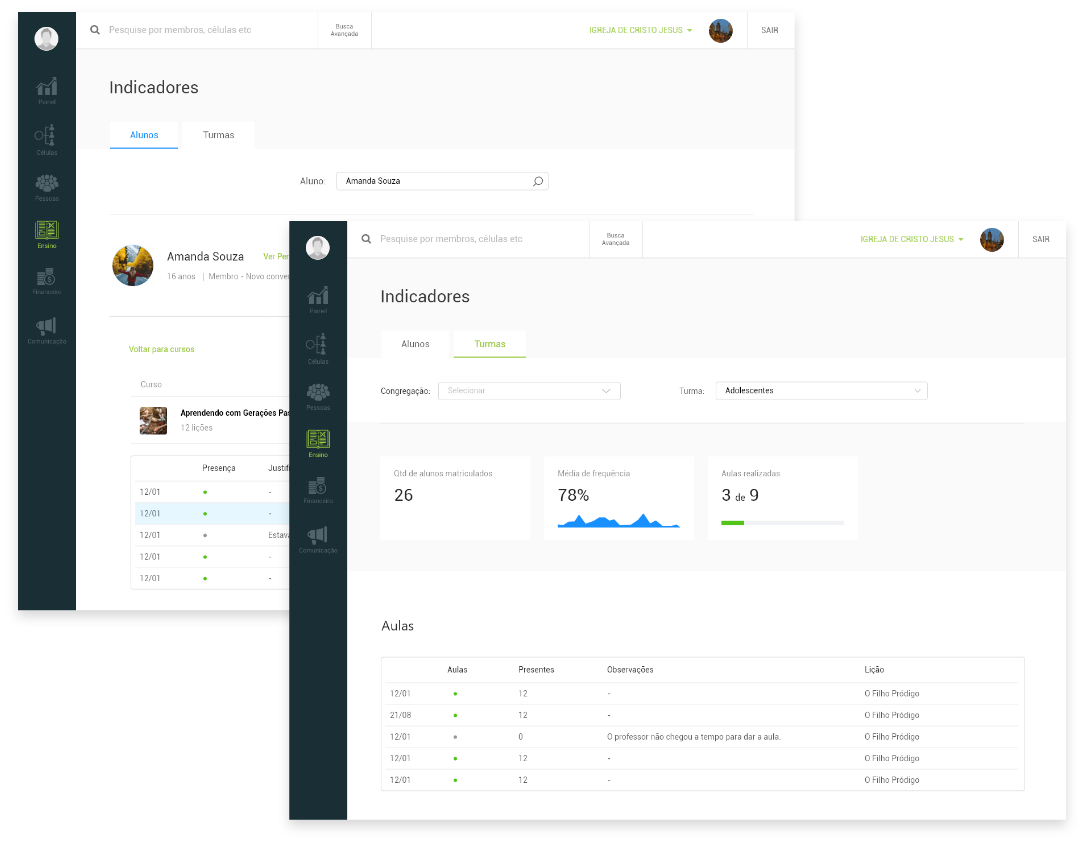 Student app reminder and class schedule
To further innovate, the teaching module has a student dashboard via APP where the student can view upcoming classes, receive notifications, and access information about their lessons, such as description, time, classroom, and Google Maps-synced address.