Advanced People Search
Search for people registered by name or use the advanced search with dozens of filters. You can find a person by filtering by age (from, up to), bond (member, nonmember and etc), neighborhood, birthday (day, week, month and more), marital status, last entries, congregation, gender, last access, ministerial status, small group oversight function, and many other filters.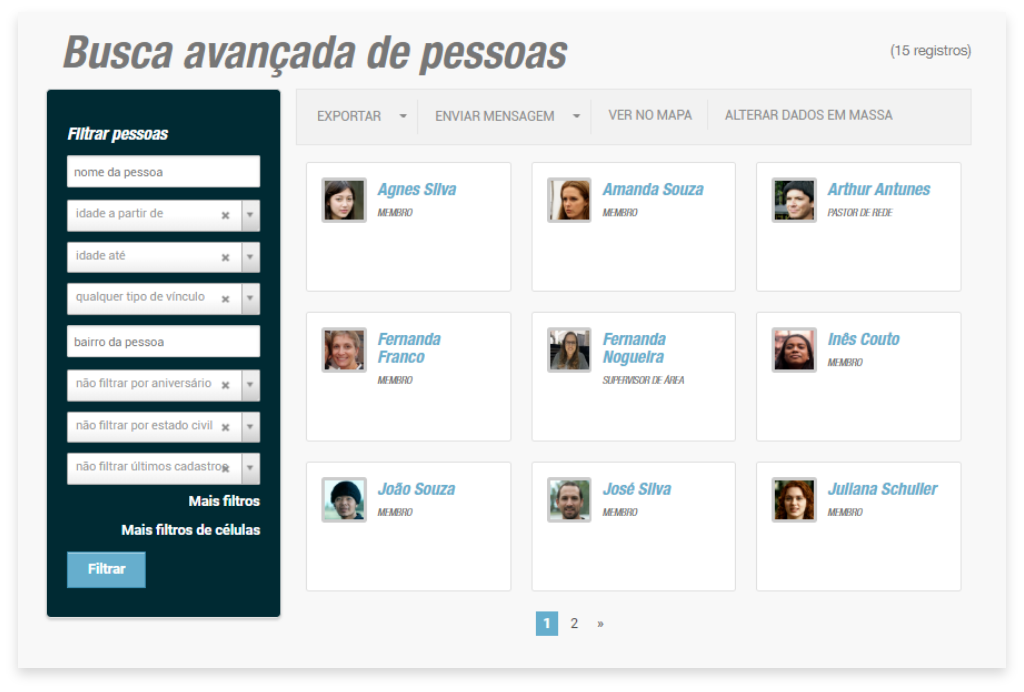 Profile and links
Manage any information from your members. Meet the people registered in your church. In the profile, you can view general registered data, such as full name, profession, email, phone, date of birth and so on. You can access bonds such as spouse, children, parents, among others. In addition to basic information, your church can also set up additional data at will, such as blood type, date of marriage, social networks, and more.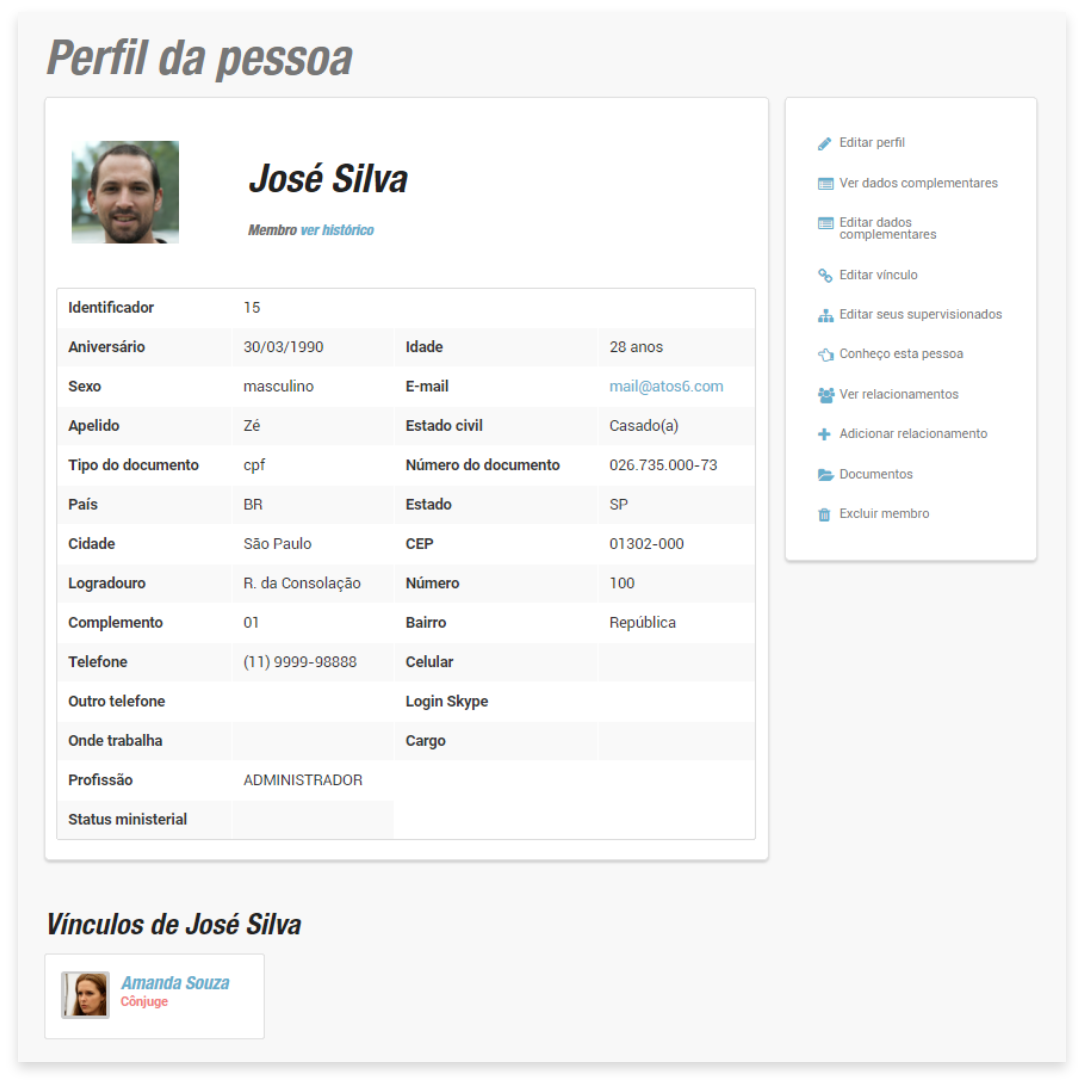 Birthdays search
Want to send a special message to your birthdays members? Through the birthdays search, you can see who's birthday on the day, on the week, on the month, on the next month, on the next two months or if you need a specific search, can filter by dates, or by congregation.
Member location
Want to know where to open a new cell or small group according to the profile or the neighborhood of your registered members? Want to know where your members live without open each profile? On the Atos6 you can utilize all the advanced search filters and see the results on an integrated map with Google Maps.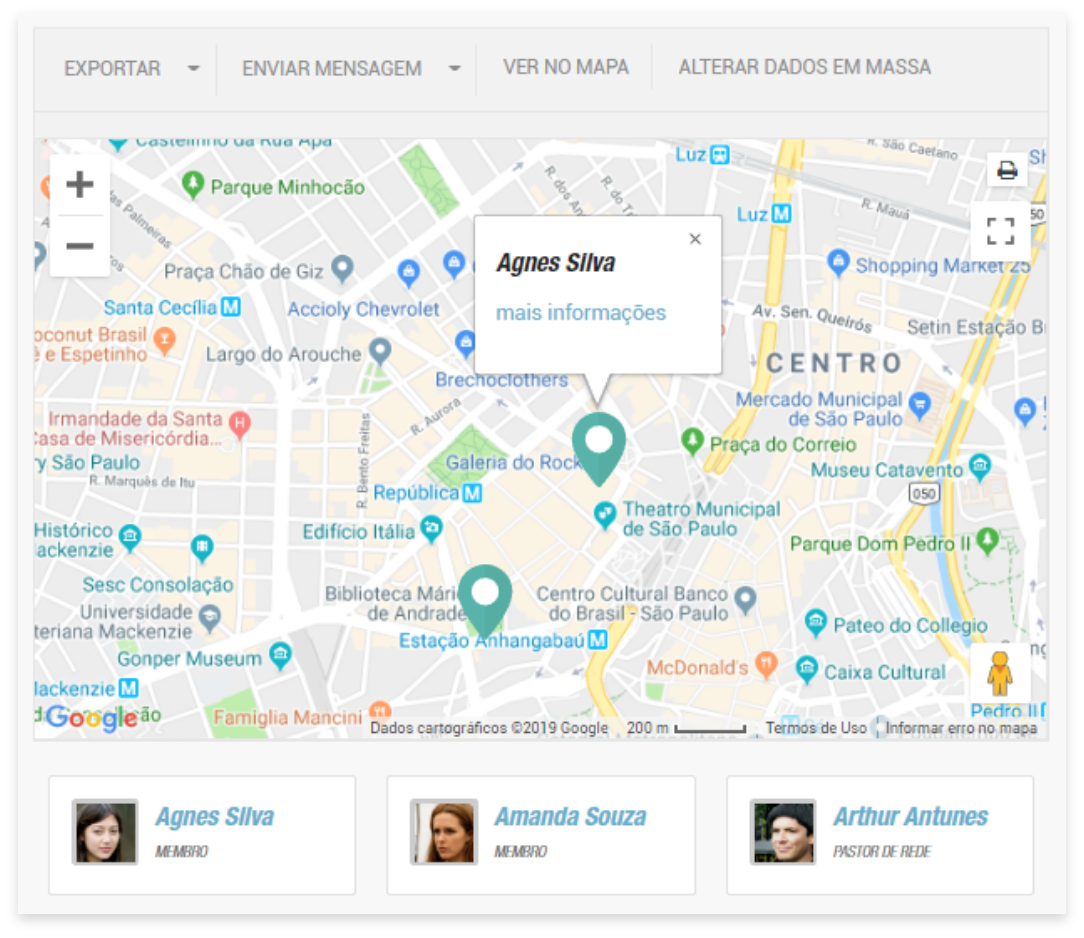 Personalized follow up
Help new converts, using the personalized follow up. At this feature you add one person under the care of another, which will updates the following with multiple actions, with phone call, visit, cell or small group visit and etc. You'll see which one who is being taken care, the history of each one and on the final of the follow up, you'll add a finish reason, as example: Has already been baptized and is integrated into the church.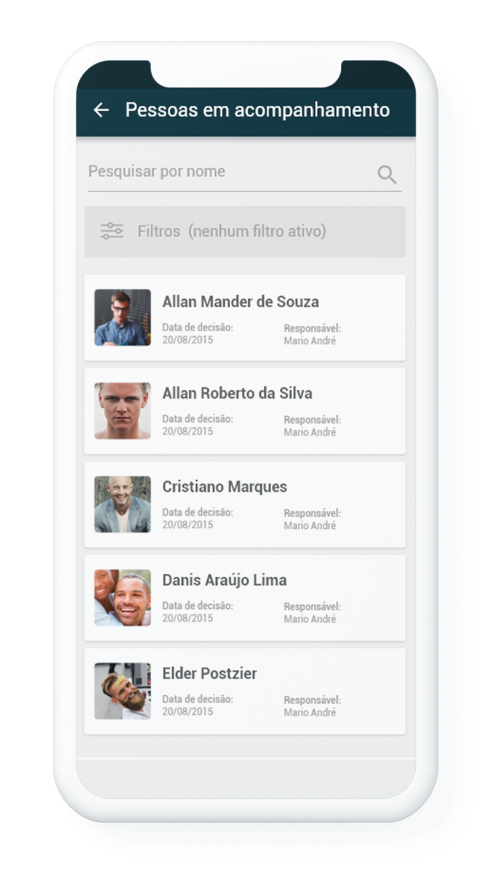 Management reports and evolution
Keep up with the growth of your church and membership. View weekly and monthly consolidation graphs, or view management reports of people by link type, age group, marital status, city, or neighborhood. Export all results in a variety of formats, such as PNG, PDF, and more.