Chart of accounts
Create a chart of accounts to suit your church needs, register and edit expense and income categories and subcategories.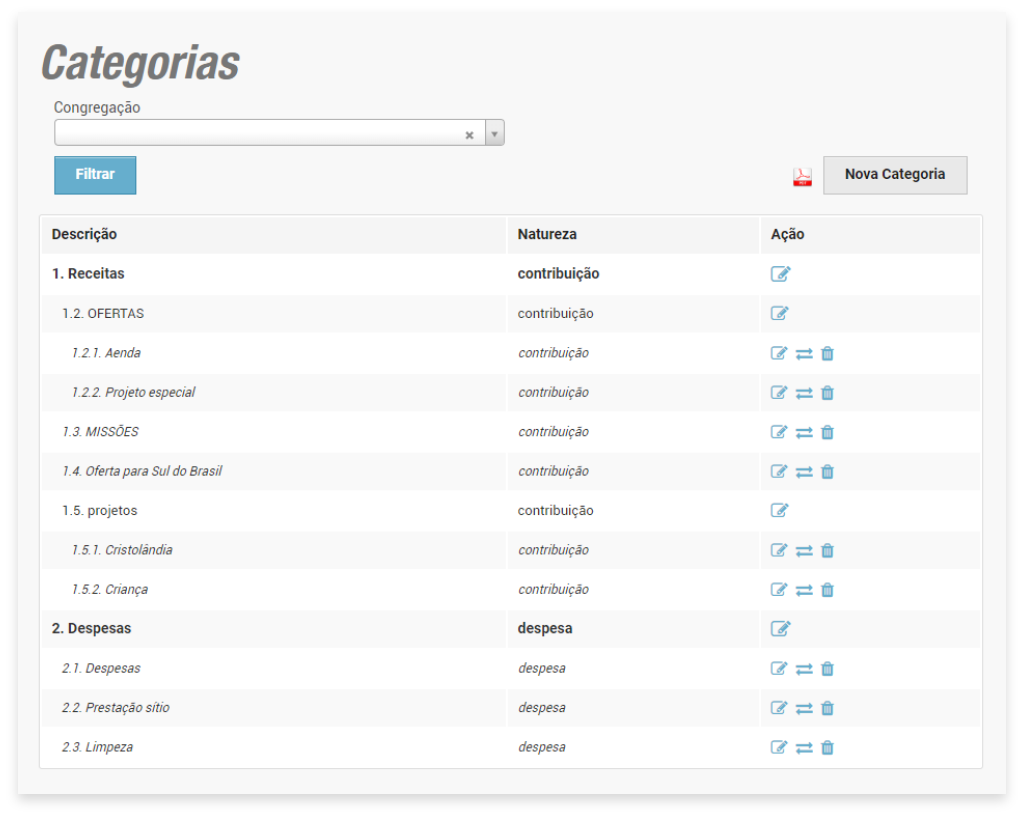 Bank Accounts, Vendors, and Cost Center
Register your suppliers, cost center and your bank accounts to view statement information and keep your financials organized.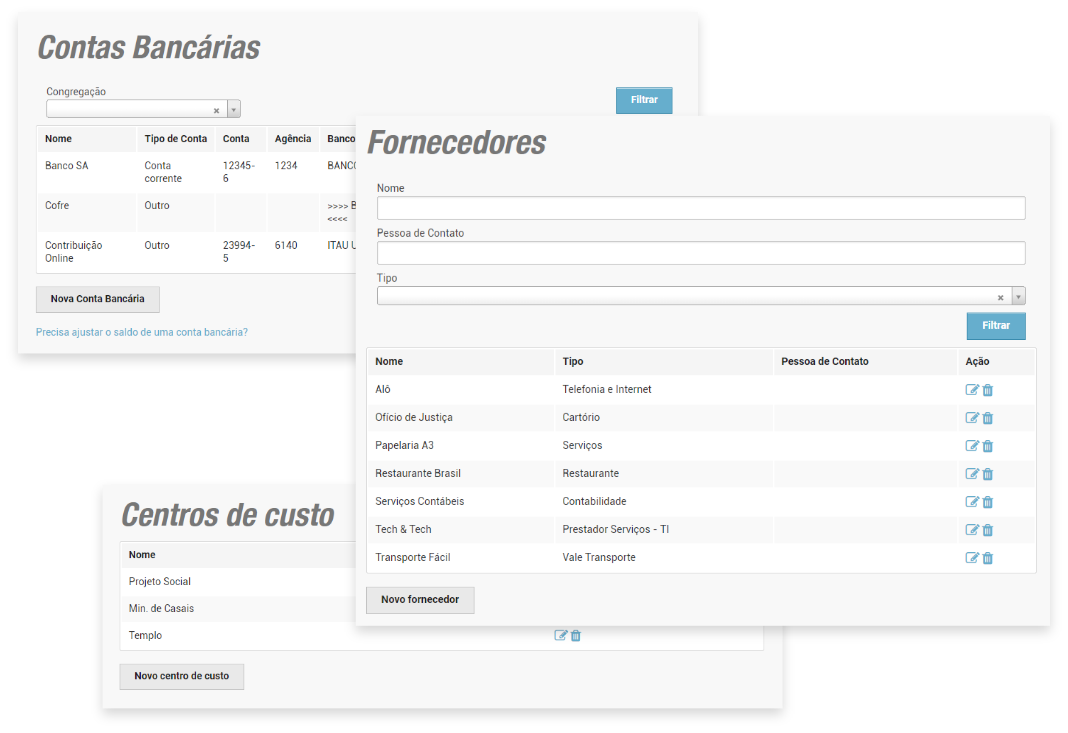 Registration of contributions and expenses
Agile and secure record your contributions and expenses, using the categories registered in the chart of accounts as: tithing, offers, fixed accounts and etc.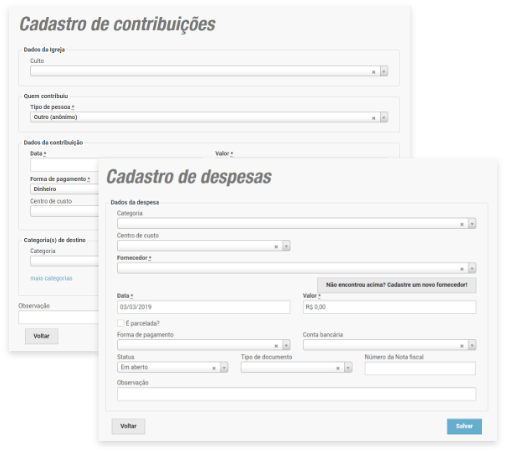 Financial reports and graphs
Several management reports to monitor your church financials: Cash flow, financial summary, income statement, events by categories, contributions by people, contributions by filter by date, categories and services, bank account expenses, cost centers, forms payment and by suppliers.