Control and management
Indicators panel in real time, subscriptions advanced search page and all can be exported to a sheet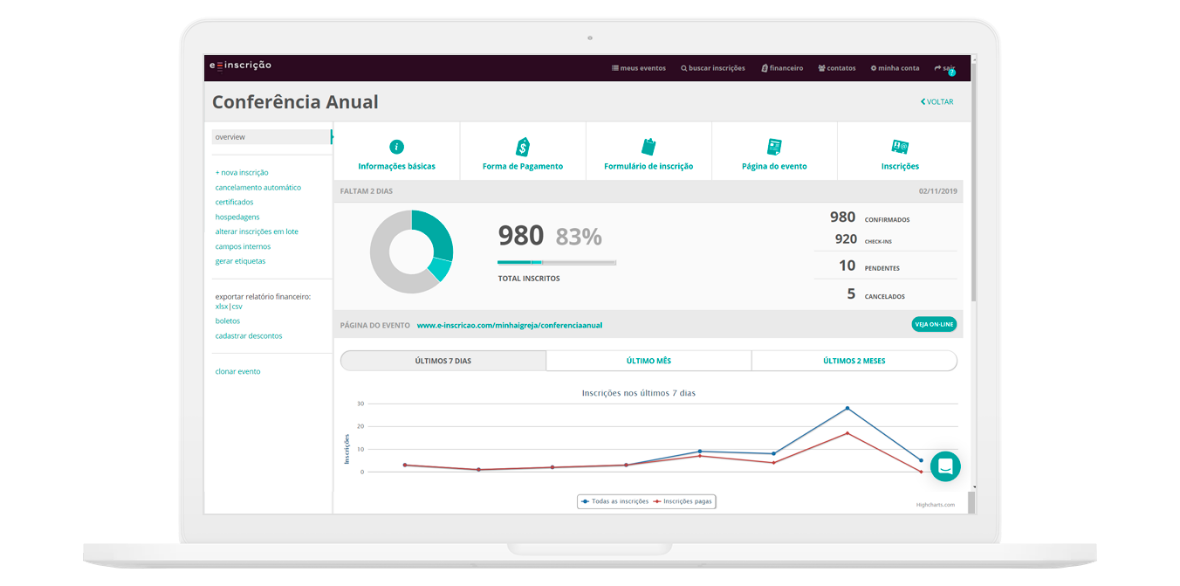 Event divulgation
Create your event and earn a hot-site with a modern design. It is a lot simple to config. Then just publicize on the internet, social networks, etc.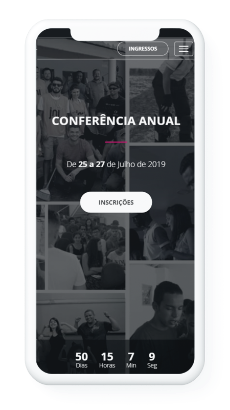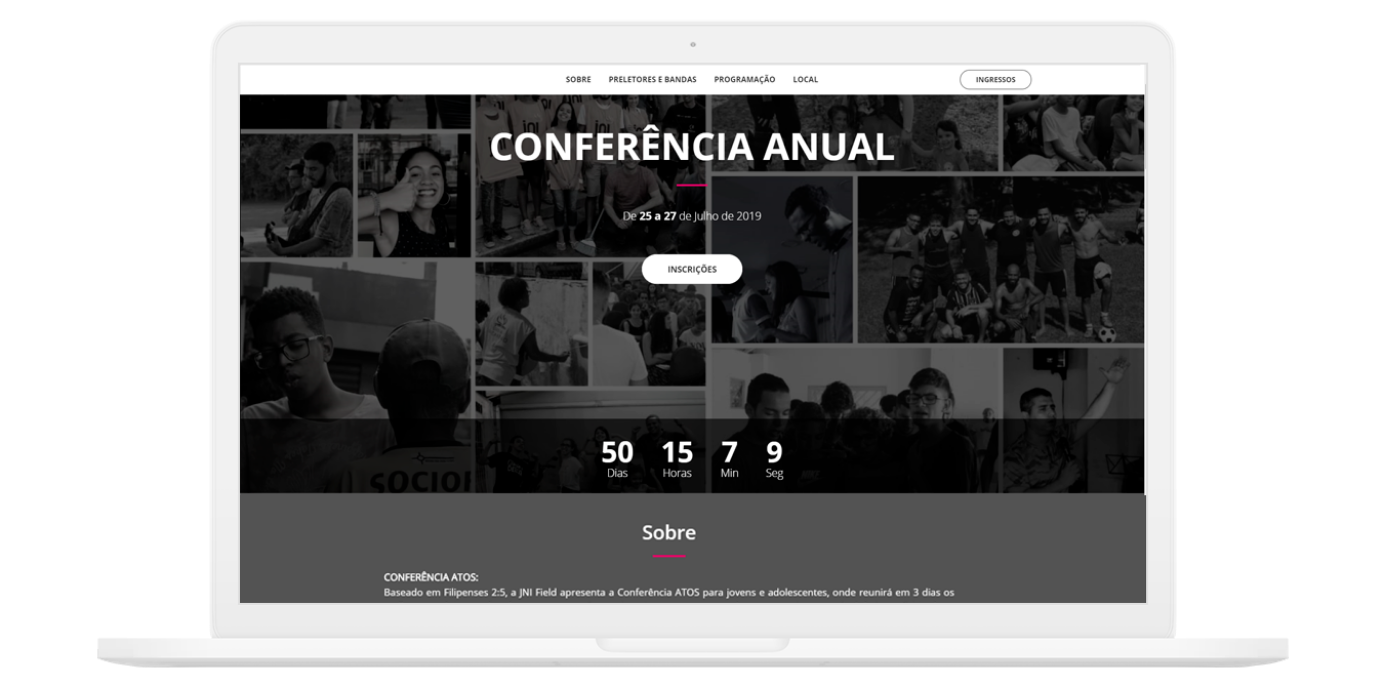 Safer and easy payment
Safe and 100% integrated process. The participant does not need to perform another registration. We guarantee the best shopping experience and the highest security standard in the financial industry: advanced encryption + PCI Compliance.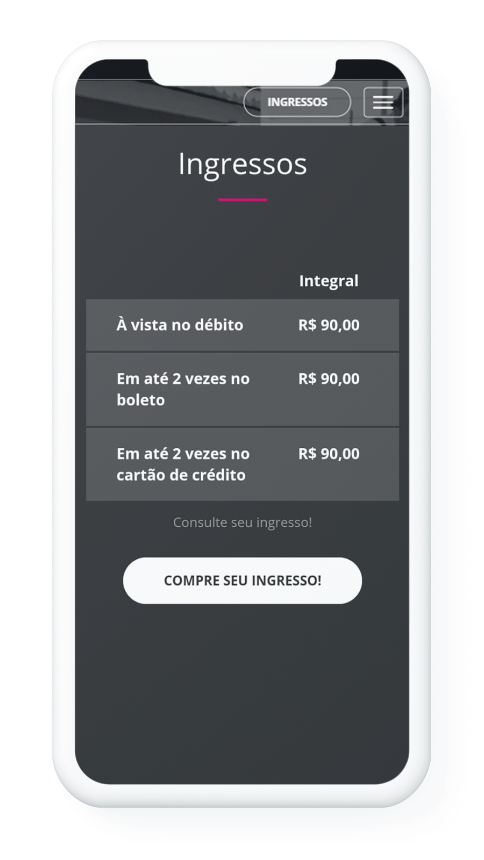 Check In Application
Control participants' input from their cell phone simply and quickly! The application scans the QRcode of each application and returns the result online. If the voucher has already been used, the application will also inform, avoiding duplicate entries. You can use multiple devices at the same time without worry, as the sync with our database is online.