Cell register
On the Atos6 you can register small groups from your church, informing the profile, week day, hour and address.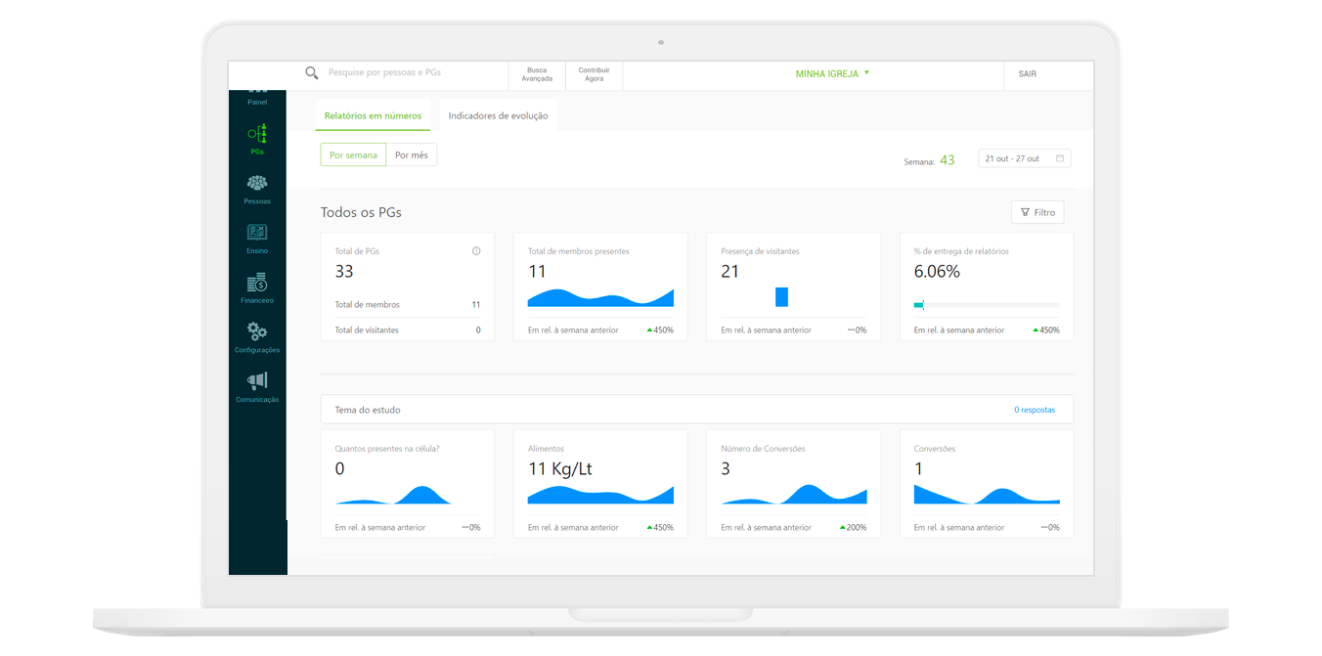 Small groups map visualization
After register your small groups, they are visible on an integrated map with Google Maps, that can be viewed on a public page, which people can search small groups next to them and inside the Atos6, also facilitating the planning of your church which can search the correct cell for a new member, or analizes the necessity of new small groups on a certain location.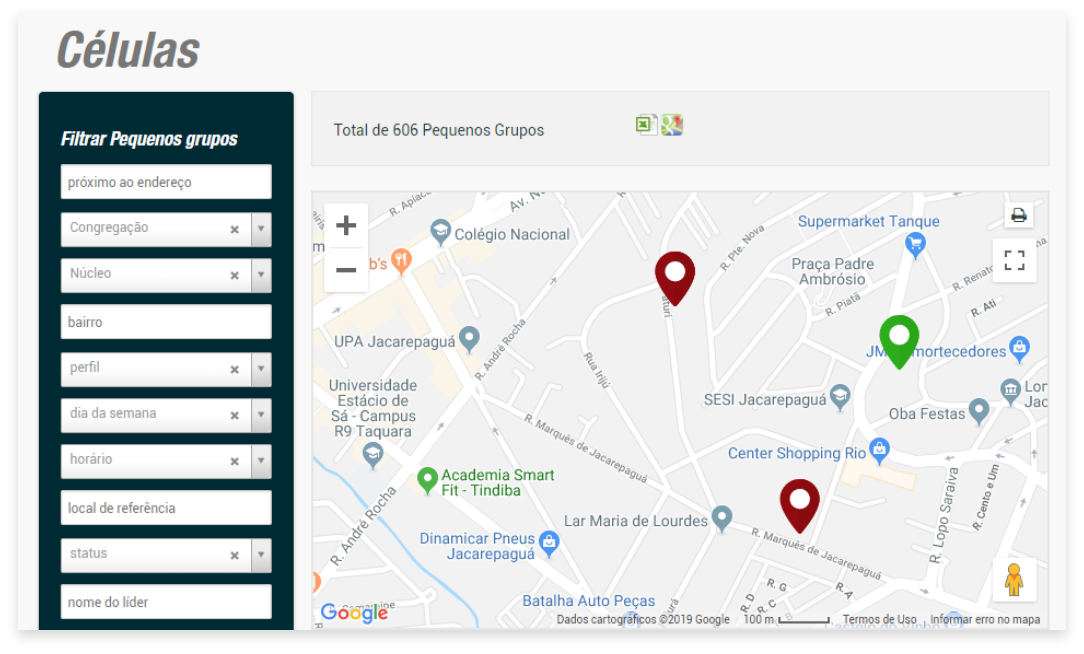 Weekly cell reports
A cell leader can send presence reports throught their computer or through the Atos6 management app. Besides informing weekly who was present and which one are visitors, the church can create personalized fields to be filled by the leaders. The church defines the data to send on the weekly report and Atos6 consolidates all data online.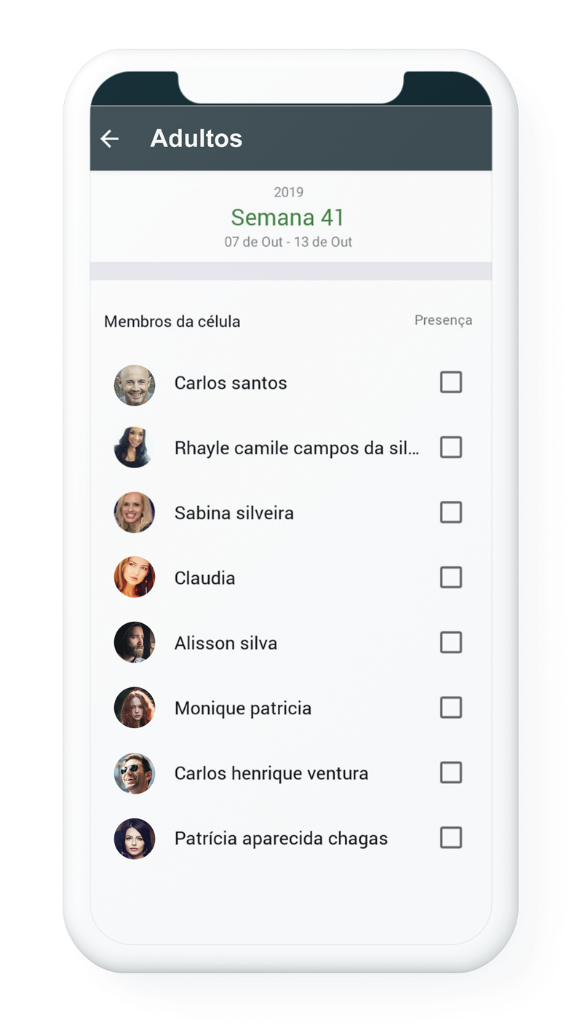 Management charts
Follow the small groups growth through management chart reports. Each leader, supervisor and pastor is allowed to see the indicators of your small groups and can export the data of each to sheets. There are several reports: frequency, by managerial view (profile, neighborhood, day of the week), weekly by networks, evolution and consolidation, not sent, hierarchy, general indicators, reports in numbers and so on.